Accreditations/Approvals:
Share with Colleagues & Save 30%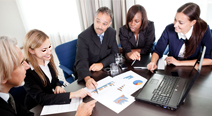 Buy Courses for yourself and get a...
30% Group Discount
...to share with your colleagues.
This 30% Discount allows your colleagues to receive their certificate at this reduced rate
once they have completed their online test.

See details below...


How 30% Group Discount works:
Select course(s). To help you select, all content can be read FREE.
Add selected course(s) to cart.
Enter the number of colleague(s) you wish to share the Course with.
The 30% Group Discounts are then automatically deducted from your total.
Proceed to Check Out. You will then receive an Order Number.
Provide colleagues with your Order Number.


Your Order Number allows them to receive a Certificate after they have passed the test.



CLICK HERE to Select a course and get Started.


Hrs
by Mail
Online
30% Group
Discount Price
1
$45
$40
$28
2
$49
$45
$31
3
$49
$45
$31
4
$59
$49
$34
5
n/a
$55
$38
6
$73
$65
$45
7
n/a
$70
$49
8
n/a
$75
$52
10
$95
$85
$59